So, last month it was killing me: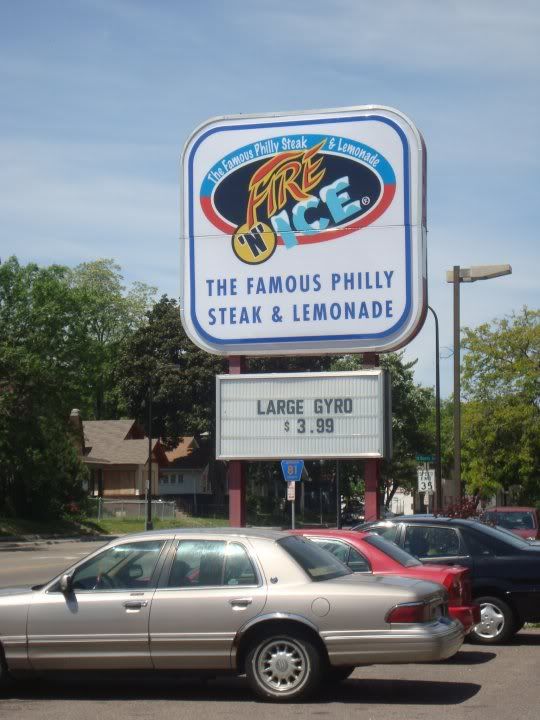 Photos and blog post by Bryan Thao Worra
Where does the "Famous" part really come in for Fire 'N' Ice? I finally took the hit and ordered up one of their 'Famous Philly Steaks' and got this: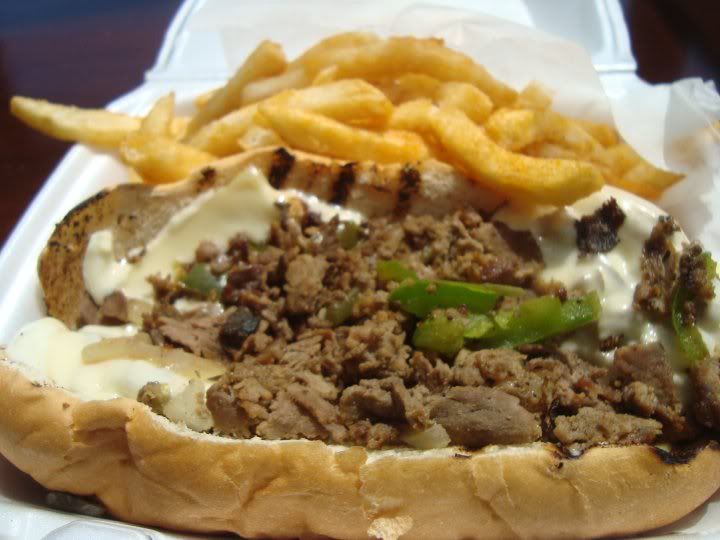 Curiosity killing me, I went to visit my friend Catzie V. in
Philly
who took me around the city to see things like some boxer: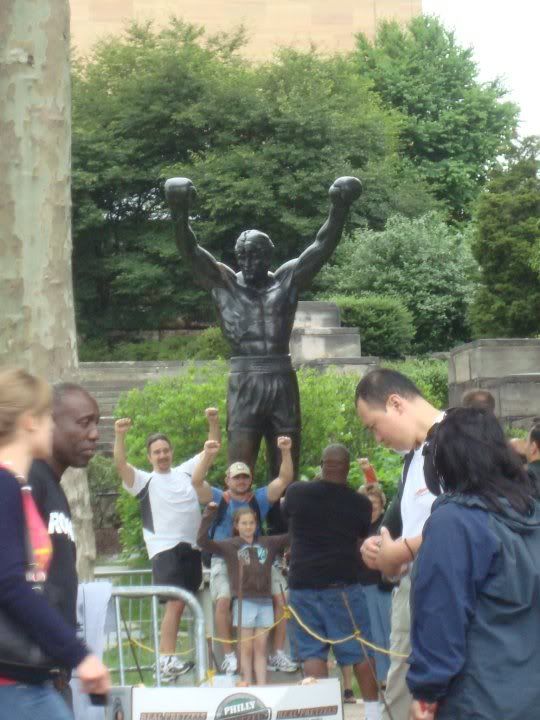 She says she's never heard of Fire 'N' Ice. She did, however, offer to show me where real Philadelphians go to eat, and we wound up at John's Roast in the industrial quarter: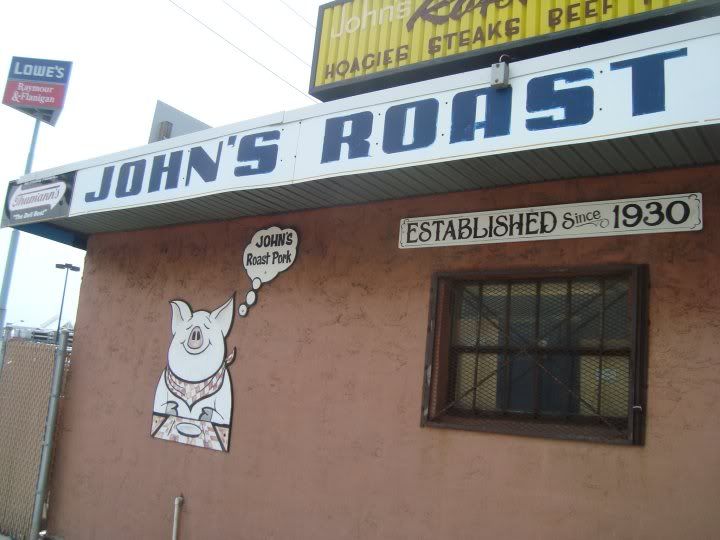 What did we get? Titanic awesomeness in a bun. I'm still having culinary flashbacks: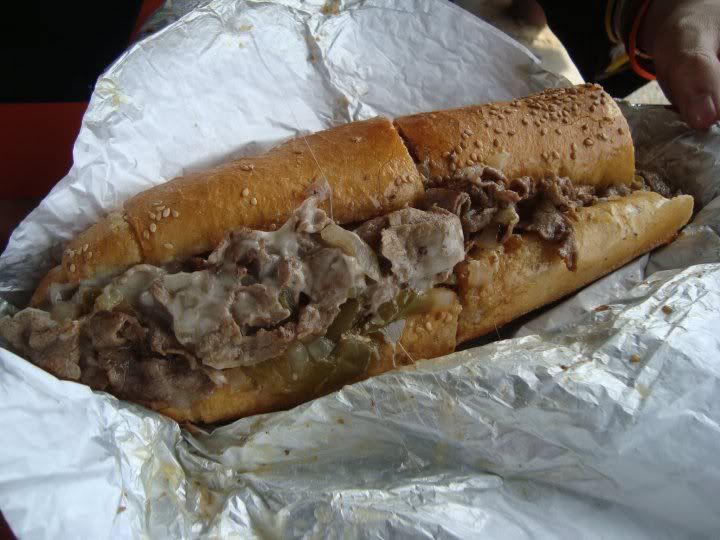 Much as we all suspected, there's absolutely NO comparison. I'm glad I went, but I can now say with complete confidence: Fire 'N' Ice deserves points for trying, but they need to step up their sandwich. While I'm waiting for that, anyone spot any good cheesesteaks in NoMi?
(Do not click "Read More")